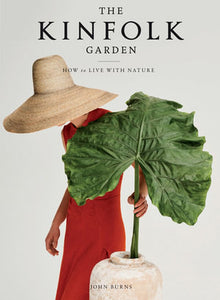 Since the launch of its magazine in 2011, Kinfolk has grown into an internationally recognized brand known for its minimalist aesthetic and strong community of inspiring and influential creatives. Kinfolk's books, with a combined 335,000 copies in print, have applied this lens to cooking, home design, and work.
Now, in
The Kinfolk Garden
, the team turns its eye to outdoor spaces and the many ways they enhance our lives and help us foster community. With a focus on spaces that bring the outdoors in and the indoors out and people who have found ways to expertly incorporate the natural world into their lives, the book explores the garden as a place for work, play, entertaining, and inspiration. Featuring 30 homeowners and their spaces in locations around the globe,
The Kinfolk Garden
offers an easy approach to bringing nature home.
About the Author
John Burns is the editor in chief of Kinfolk, a quarterly magazine based in Copenhagen, Denmark. Founded in 2011, Kinfolk delves into personal values and quality of life, and inspires its readers to approach life with intention, energy, and a sense of community. Other books in this series include
The Kinfolk Table
,
The Kinfolk Home
, and
The Kinfolk Entrepreneur
.