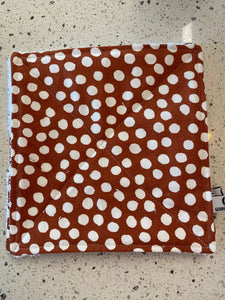 Sustainable (and beautiful) alternative to paper towel.
Comes in a set of 3. Each lovingly handcrafted from gorgeous fabrics. Our products are designed to look good and be better for the planet. 
Use these kitchen towels for everything from wiping down surfaces, cleaning up spills to drying hands. Plus they are machine washable so ready to reuse again and again saving you money. 
Made from 100% cotton fabric and towelling. Plastic free.