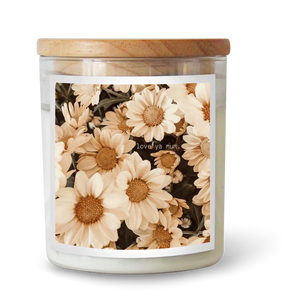 Celebrate your Mother and all of the glorious things about motherhood by telling your Mum how much you love her.  Each time she lights this candle she will feel loved and appreciated. - 600g of creamy, pure + renewable soy + coconut wax
- blended with Australian made fine fragrance oils + enriched with essential oils.
- Enjoy 80-100 hours of bliss.
Mindful Message ~ Take time to say thank you and I love you to your mum.