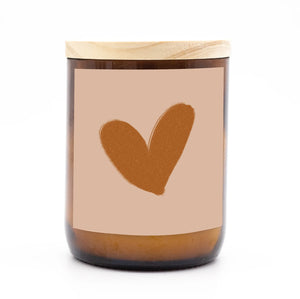 Inspired by nature in all its glory!! and Super cute..
Our Midi sized Amber Jars are made from recycled bottles to support sustainable living and matched with our signature custom raw wooden lid.
- 260g of creamy, pure + renewable soy + coconut wax
- blended with Australian made fine fragrance oils + enriched with essential oils.
- Enjoy 40 hours of bliss.
UBUD ~ Elevate your spiritual side with the woodiness of Agarwood, and dreaminess of Musk and Patchouli, then be taken to the tranquil terraces of the Ubud hinterland.