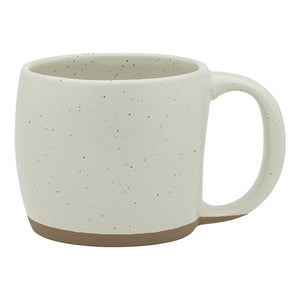 Bring your morning cuppa to life with The Ecology Curve Mug in Ecru.
Curve is just the right mug when you want to slow down the pace and take a moment to sit back and relax. Generously sized, they feature a pleasingly rounded shape and a perfectly placed indent to give your fingers that little bit of extra room to comfortably hold the handle. These stoneware mugs feature a dipped base and a semi-matte speckle glaze in four warm, rich hues of Sand, Bay, Rust and Ecru.
The Ecology Curve Mug Ecru holds 360ml.
Designed in Australia
This product features a semi gloss speckle glaze
Dishwasher and Microwave Safe