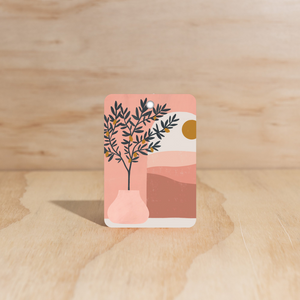 Keeping you company on your roads trips, our new car fresheners infused with our signature Australian made fragrances ,will keep you feeling fresh and free to roam. 
Intended for your rear-view mirror but also suitable for bathrooms, wardrobes, offices, cupboards and more. 
Made by our friends in USA 
Our Car Fresheners are made from 100% post-consumer materials. 
Size of Freshener 70mm (w)) X 100mm (L)  
DIRECTIONS: Take freshener out of the bag and hang on desired space. For longer lasting fragrance, leave freshener in the cover and just cut open base end of cover. 
WARNING: Avoid direct contact with eyes and mouth. Keep away from children. Avoid direct contact with textiles, painted, plastic and varnished surfaces. Do not let freshener touch and car upholstery.