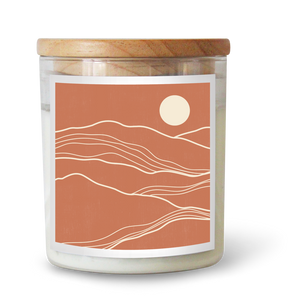 Morocco Fragrance
Take me to the land where the sun sets, surrounded by seas, sand and smells of Sage, Saffron and Amber. Bring me peace.
Our Candles have 600g of creamy, pure and renewable soy + coconut wax, blended with our own Australian made fine fragrances oils and enriched with essentials oils.
Enjoy 80-100 hours of bliss.