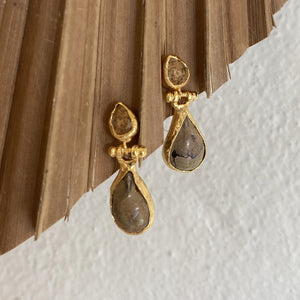 Every Inartisan ring, necklace, bracelet and earring is handcrafted in Turkey. Each is unique - crafted according to the shape of the individual stone. Each handworked item has a brass base with an 18k gold plating. The stones range from beautiful turquoise to brightly coloured dyed quartz.
Please note the handmade nature and natural materials of our jewellery and each piece will be unique in its own way. Colours and shapes may vary from photographs.
Added with a plantable card these pieces make a perfect gift!